One of these days, you'll probably want to go on an adventure, and while you could simply put on a shirt, a pair of jeans, and a backpack for your stuff, having some nicer equipment can definitely improve your experience.
For example, some quick-drying polyester clothes can prevent that sticky sweaty feeling, some good hiking shoes can let you walk safely on almost any terrain, a breathable waterproof jacket can ward off the cold and rain, and a tough backpack with shoulder straps and hip belt can make carrying all your stuff much more bearable.
When ordinary department store goods aren't enough, where can you get some better gear? Here are some awesome sports and outdoor shops in Manila that you should definitely check out.
Awesome Sports and Outdoor Shops in Manila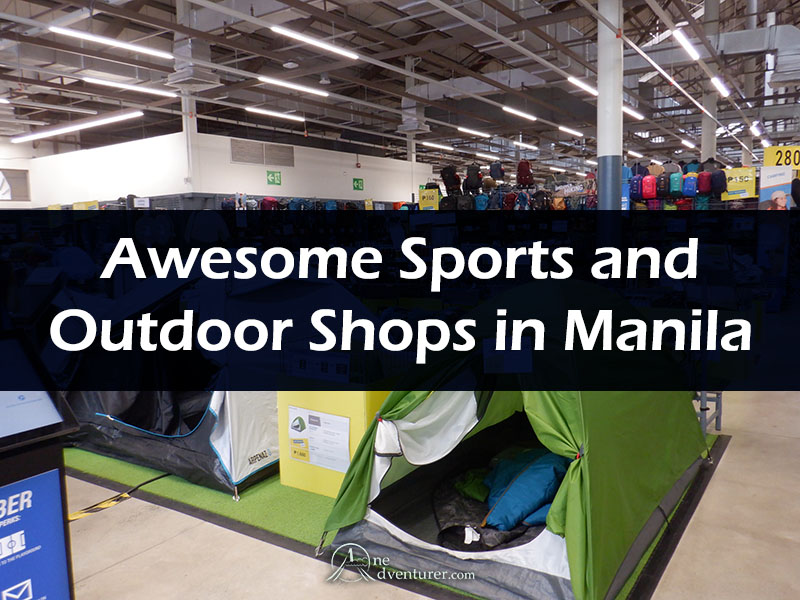 1. Best for Price and Variety: Decathlon, Tiendesitas, Pasig City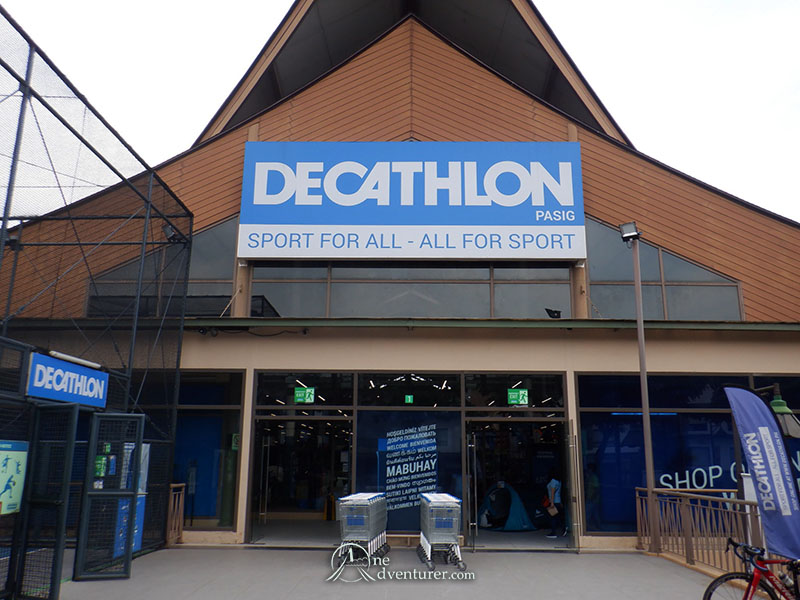 Decathlon's Tiendesitas store is probably one of the biggest sports shops in the city, and you'll likely agree with me if you visit. There's a HUGE variety of sports equipment there (even for sports you rarely hear about) and they offer excellent prices too.
Here's a short list of the kinds of sports whose equipment they carry:
Hiking, camping, travel
Swimming, surfing, kayaking, snorkeling, fishing
Running, jogging, walking, cycling
Tennis, badminton, table tennis
Basketball, football, futsal, volleyball, golf
Karate, taekwondo, muay thai, boxing, MMA, arnis
Yoga, ballet, gymnastics, cross training
Target sports like archery and darts
Horse riding
Aside from that, their large stores also have some equipment already set up for people to test. If you're having trouble deciding or there are some equipment from some sports that you're mildly interested in trying out, feel free to test them out there.
Map location:
How to Commute: Take the MRT and get off at Ortigas station, then head North to Robinson's Galleria. On the North side of the mall there are buses traveling along Ortigas avenue. Look for a bus that will pass by IPI (International Pipe Industries Corporation) and ask them to drop you off near Tiendesitas where Decathlon is located.
---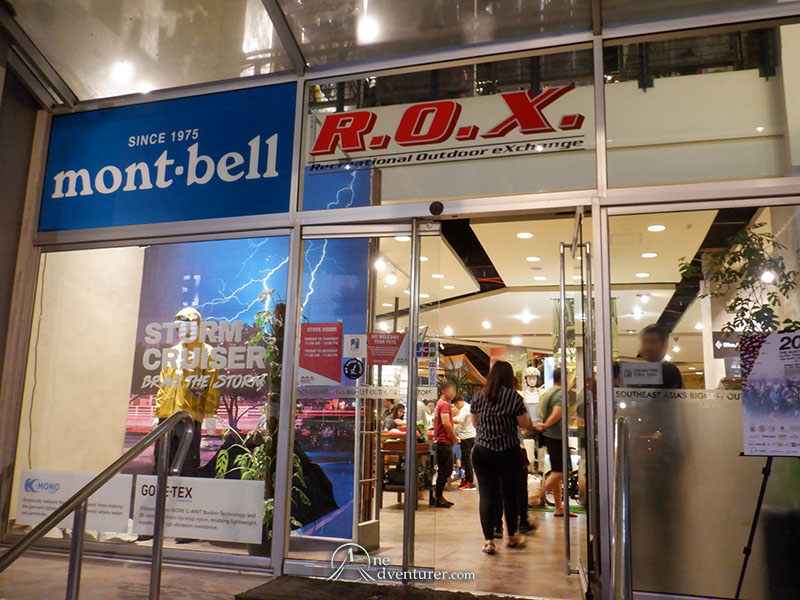 If you're looking for some top-of-the-line hiking, camping, trail running, and mountaineering equipment, this is the place to go. R.O.X. carries clothes and gear from the higher-end brands of those sports. Aside from those, they also carry swimming, snorkeling, cycling, and travel gear along with equipment from a few other sports there. They also have an indoor rock climbing wall in the building in case you're interested.
Map location:
How to Commute: The easiest way is to take the MRT to Ayala Station and then take the BGC Bus to Bonifacio High Street.
---
3. Best Area for Self-Defense and Survival Gear: Makati Central Square (Basement Shops), Makati Central Square, Legazpi Village, Makati City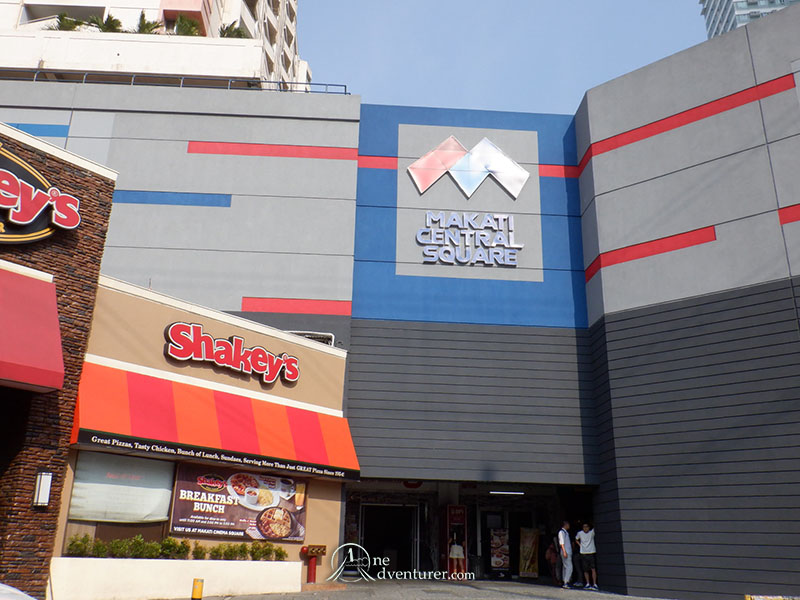 It's not just one shop but a whole collection of them. There are lots of gun stores here, but if you're looking for tactical survival gear, self-defense gear, survival knives, and similar kinds of outdoors equipment, this is the place to go.
There is also an indoor archery range (Kodanda), a fencing school (Republic Fencing), and an indoor shooting range (Armscor) here too, so if you're ever interested in those sports, you can check them out here. On a side note, Little Tokyo, a collection of excellent Japanese restaurants is a short walk away so you can have an amazing meal to top off day of shopping or trying out those sports.
Map location:
How to Commute: Alight at MRT Magallanes Station and look for the jeepneys that travel along Chino Roces avenue. Some of the northbound ones will pass by Makati Central Square (also known as Makati Cinema Square).
---
These are some of my top pics. Of course, we'll add more whenever we can.
Do you have any outdoor shop recommendations? Tell us in the comments section below!