It has been a long while since we last traveled somewhere outside the country as a family, and with these past two years of quarantine plus a great amount of stress from some other matters, my mother wanted to travel somewhere to have more happy memories. With vaccines now widespread and the world slowly opening up, we thought it'd be a great idea to try and travel somewhere soon.
Apparently, things still aren't as easy for us as there are some hurdles that we all still need to overcome. Since we've already been to a few countries in Southeast Asia and my mom doesn't want to repeat traveling to the same country(s), we decided on three possible destinations in East Asia: Japan, Taiwan, and South Korea. Here's a few things we found out while doing research in those three countries.
But first, Dubai…
Why did we start thinking about traveling again? Well it all began when my mom's more well-off friend invited her to go to Dubai. Of course, she liked the idea and so we started collecting the requirements for her Dubai visa.
My mom is deathly afraid of traveling alone though, and her friend who was part of a 10-day package tour wouldn't offer to pick her up from the airport or accompany her back. As an alternative plan, my mom wanted to bring my brother and I and we'll just go do our own thing there. Sadly, Dubai is extremely strict with their visas, and since my younger brother is unemployed there's just no chance that he'll be able to join. My mother also just can't leave him behind.
Due to that we decided to cancel Dubai and look for another destination.
On a final note, my mother tried contacting her "friend" for info regarding the visa and everything… but she never responded. Maybe that friend only invited my mom to brag about their Dubai trip and didn't expect her to actually accept.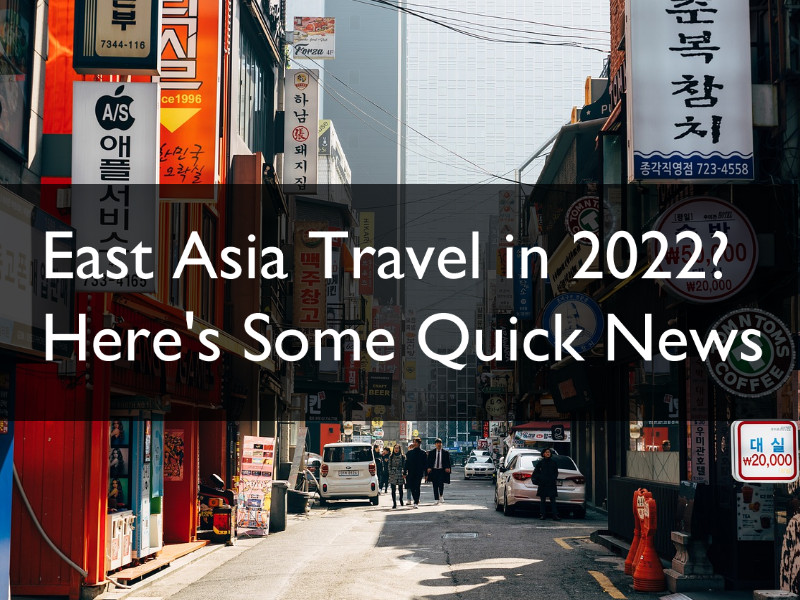 Japan
When we first started planning for our family trip, Japan was the first country that came to mind. Back in August, however, Japan still had that travel agency requirement. You can enter the country for tourism, sure, but you could only do so on a supervised tour package under a Japanese travel agency.
We browsed packages run by some local travel agencies partnered with Japanese ones and the cheapest ones we could find would still cost around a thousand US dollars. And that's WITHOUT the flight. As a family of DIY travelers, the cost is unreasonably high.
By September 7th though, they started to allow unsupervised travel, but you still need to process several things under a Japanese travel agent.
Finally, by October 10, they will lift the cap of 50,000 arrivals and they will allow visa-free travel for "people from certain countries". I doubt Filipinos are included there though, and upon checking, we'd still need to apply for a visa.
We decided to skip Japan for now. Winter is coming too and my mother just can't stand the cold.
Taiwan
Taiwan announced that it will open up its borders for travel and allow up to 14 days of visa-free travel for Filipinos from September 29, 2022 until July 31, 2023. Unfortunately, you would still need to quarantine for 3 days at your hotel with an added 4 days of "self-initiated epidemic prevention".
Since we only intend to travel for 5 days or less, that strict quarantine requirement makes it extremely uninviting for now. Hopefully they will one day just remove the quarantine requirement completely, especially for those of us who have been vaccinated (and have the ICVs to prove it).
September 30, 2022 update, as I am writing this, Taiwan will no longer require quarantine starting October 13. You'd still need to monitor your own health for 7 days though and you can only leave your residence if you have proof of a negative test taken within 2 days.
South Korea
After Japan and Taiwan, South Korea seemed the most promising. There are no quarantine requirements, no travel agency requirements, and you only need to apply for a visa. Due to that, we collected all the main requirements for the visa application in about a week and a half, and we were ready to send our application as a family.
Unfortunately though, with a possible extremely large expense and the coming of winter, we had to postpone our trip until next year. Still, here's what we found out in case you plan to go there:
South Korea opened its borders for international travelers as of August 2022 and due to that the Korean embassy in the Philippines had a HUGE influx of visa applications. There were so many in fact that processing had been delayed for weeks, and they stopped allowing walk-in visa applications by September 14 (people actually stayed overnight to catch the last day). You need to either have your visa processed by an accredited tour agency, or you need to register for an online appointment.
Either way, since we won't be going this year and we already know what we need for the visa, we shall definitely try again next year when we do decide to go there, or Japan.
In any case, those are some of the things that we found out while doing our research on international tourism, at least in East Asia. I hope that info helped you, and good luck on your travels!
Take note that things are changing REALLY FAST, by the way, so double check! Travel may be much easier by the time you read this!