With a relatively flat trail, a 2 to 3 hour hike, and beautiful scenery from start to finish, Mt. Pinatubo is certainly one of the best trails for beginners. Famous for its catastrophic eruption in 1991, this active volcano rising 1,495 meters above sea level has now become one of the most popular hiking destinations in Luzon.
Are you planning to try it out? Read our guide here to prepare for your Mt. Pinatubo hike!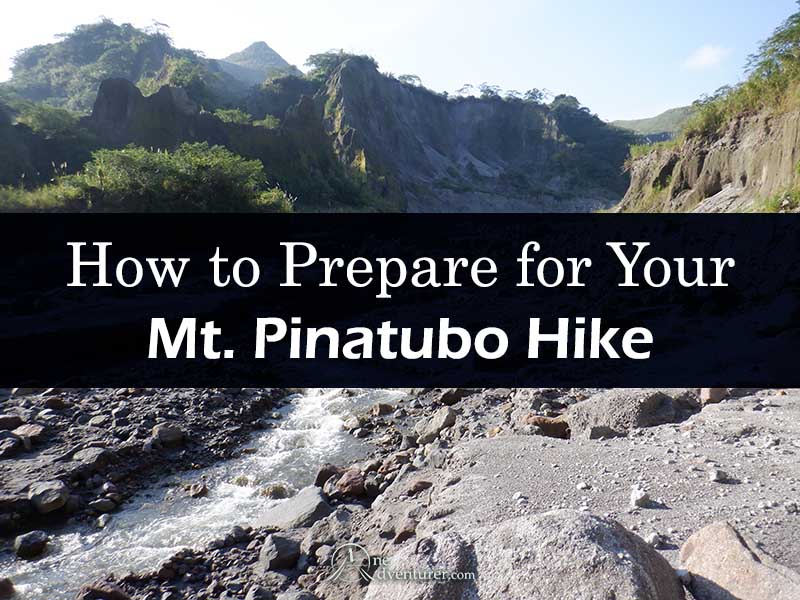 How to get there:
There are many, many travel companies offering a package tour to Mt. Pinatubo, but I personally used Trail Adventours' hike package. If you want to commute, however, you can check out these guides here:
If you want to use private transportation, you can find Mt. Pinatubo's Tourism Office (New Clark City, Capas, Tarlac) here on this map!
---
---
Things to Consider: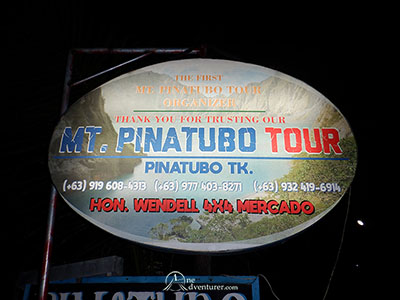 Check for important notices! If you have contacts for the hike (a guide or tour company), ask them if there are any notices you need to know like potential typhoons or scheduled Military exercises in the area.
Bring food and water! 1 liter is fine but bring 2 liters to be safe. There are also vendors in the area selling snacks and sports drinks.
It's a relatively easy 2-3 hour hike spanning around 5 kilometers. The soil is like wet concrete though so it can get tiring. Remember to rest when you need to!
Kids 7 years old and below are not allowed to hike.
There will be river crossings so wear appropriate footwear. Hiking water shoes, hiking sandals, and hiking shoes you don't mind getting wet will do nicely here.
The 4×4 ride along O'Donnell river (full of volcanic ash) can get dusty so remember to bring a face mask. You can also get wet from the streams your vehicle crosses (and from the car seats if it rained the night before).
It's an open trail so bring a hat to protect you from the sun.
There is little to no cellphone or mobile data signal during the hike.
There are showers near the registration area. Bring a towel and extra clothes if you want to take a bath and freshen up after your hike.
You'll meet indigenous tribes called the Aeta in the area. Please avoid taking pictures of the locals without their permission.
Remember, "Leave no trace!" – Bring a plastic bag to store all your trash!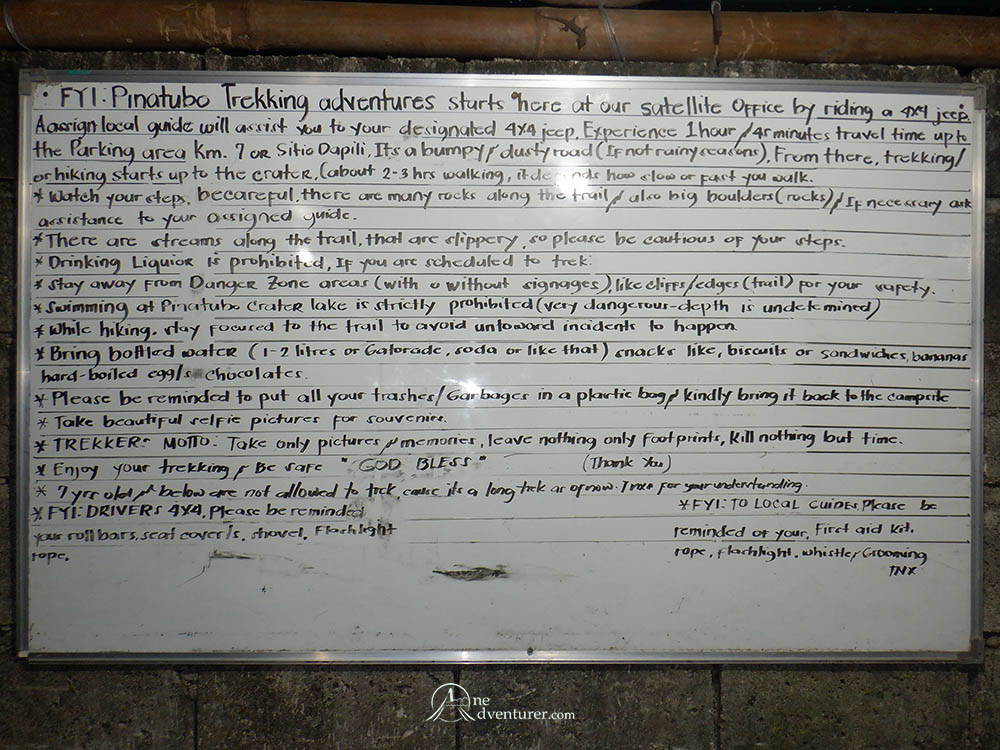 Other reminders:
No smoking.
No alcoholic drinks.
Avoid dangerous areas (cliff edges, fast moving streams, etc.)
Don't swim in the crater lake.
---
Hiking Mt. Pinatubo
Register at the Tourism Office in New Clark City, Capas, Tarlac! (CLICK FOR MAP)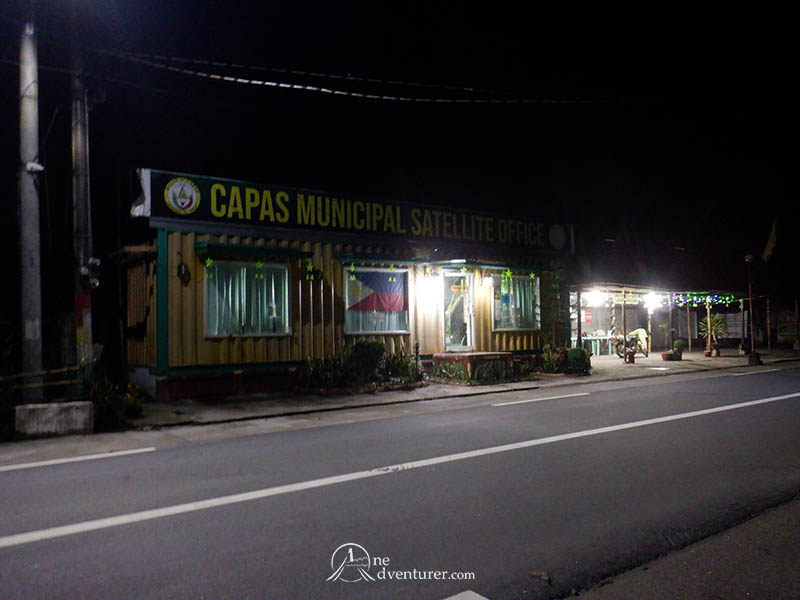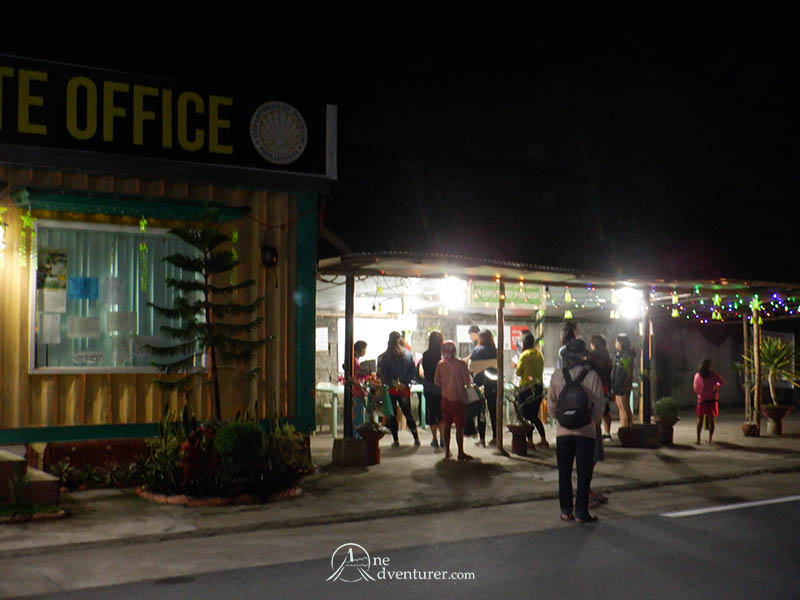 Note: You'll get your blood pressure taken if you're 40 years old to 59, and if you're 60+ they'll examine you to check if you're fit enough for the hike.
---
The 4×4 Ride
After registration, you'll ride a 4×4 along O'Donnell river to get to the main hike. It's an hour and 45 minute ride, with a photo break at the "Toblerone" formation right before you enter the valleys.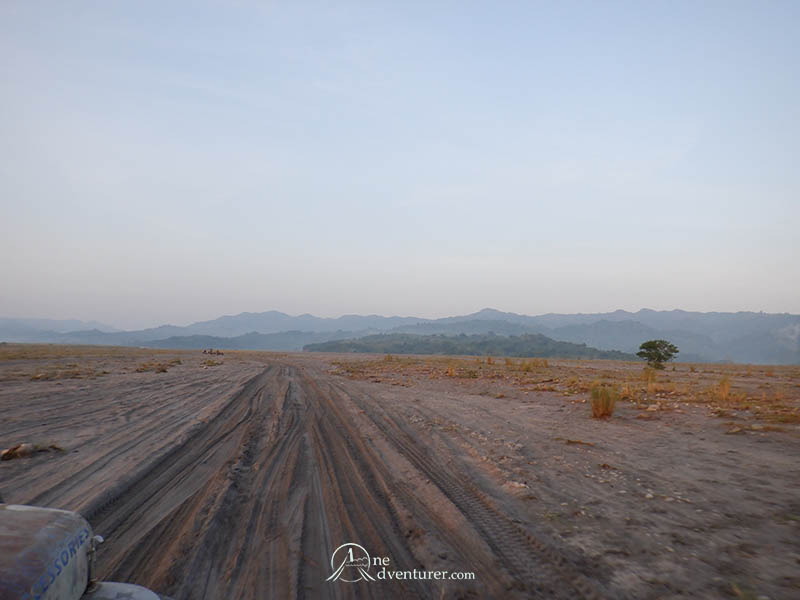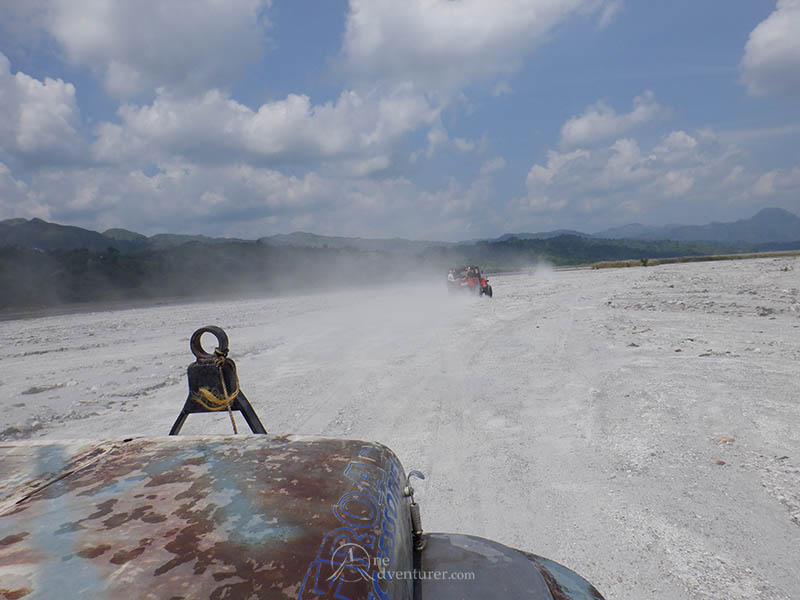 The 4×4 ride can get very dusty, so bring a face mask! The vendors near the tourism office do sell some in case you need one.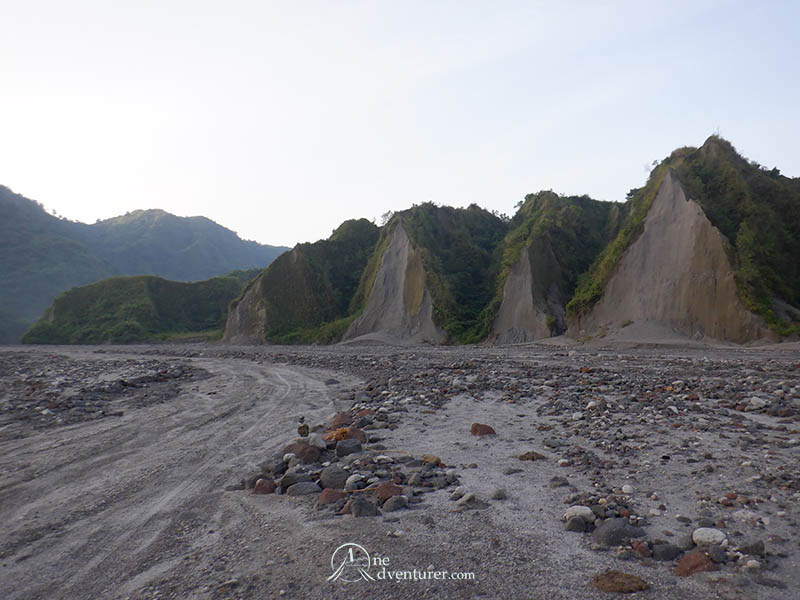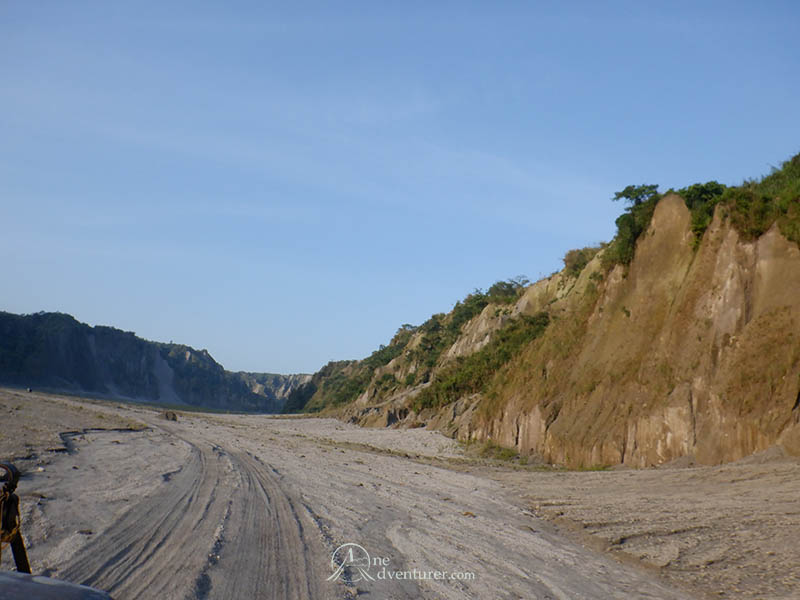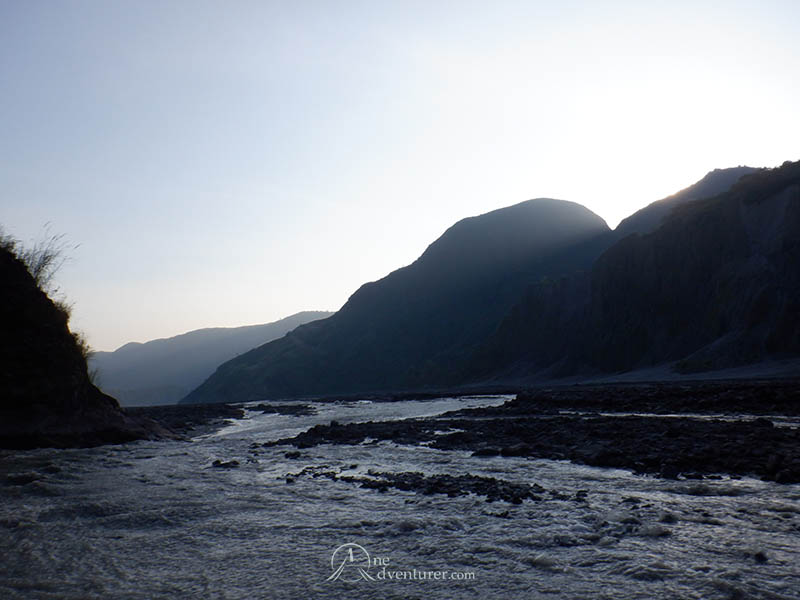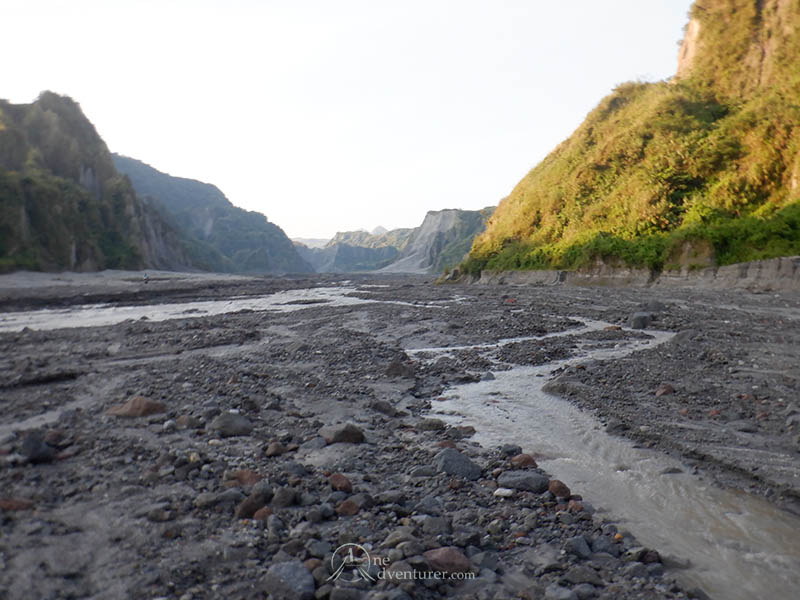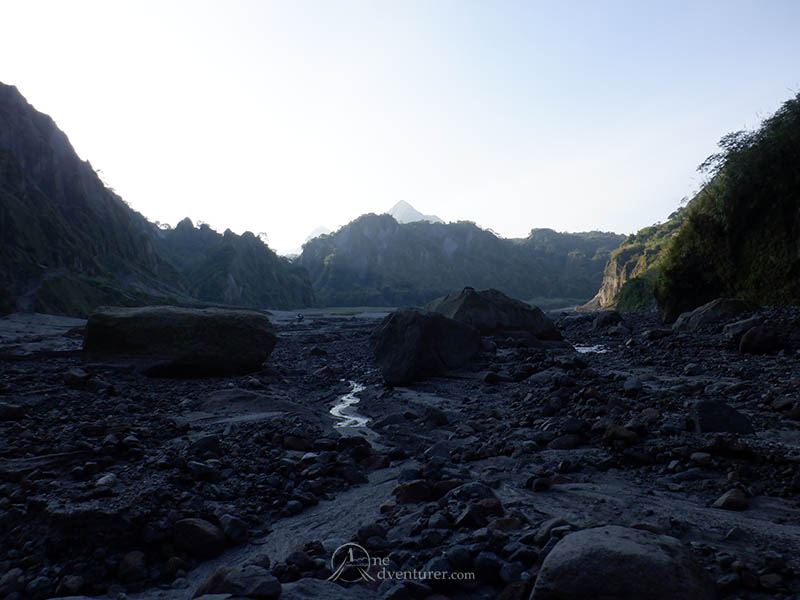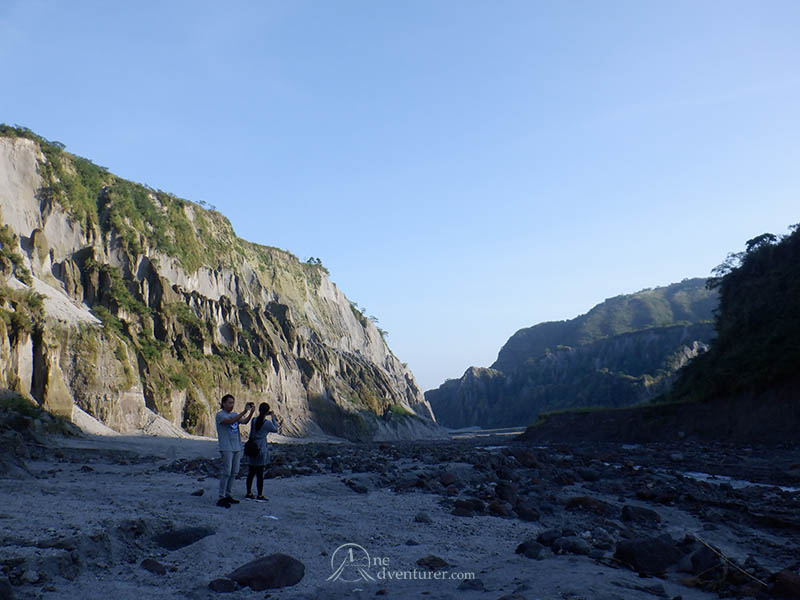 Important note: Remember where your 4×4 parked (take a picture)! There will be a LOT of them parked in the area when you get back and you may have difficulties finding the 4×4 you rode to get here.
---
What is the trail like?
It starts with a hike through wet sand with plenty of streams and possible river crossings. Later on as you approach the crater lake the trail and terrain starts to look more and more like a forest stream. There's also a short set of stairs right at the very last part of the hike right before you get to the crater lake view.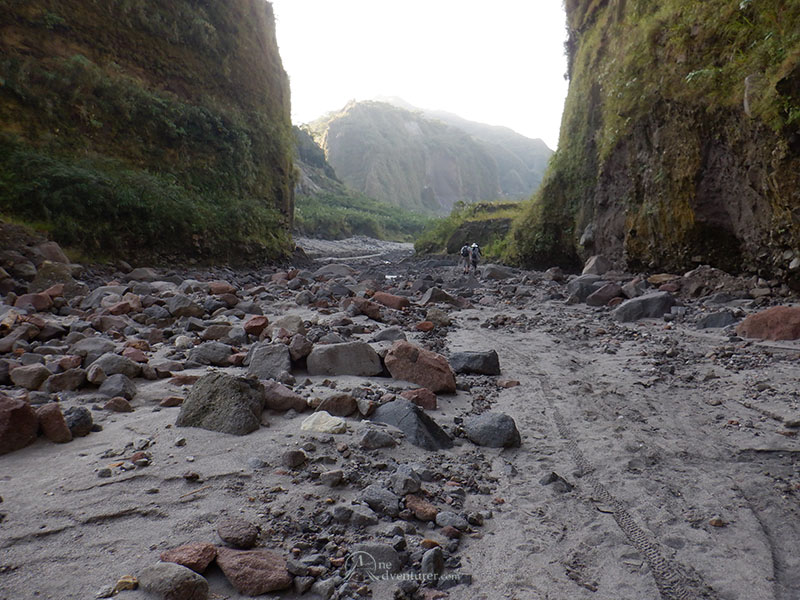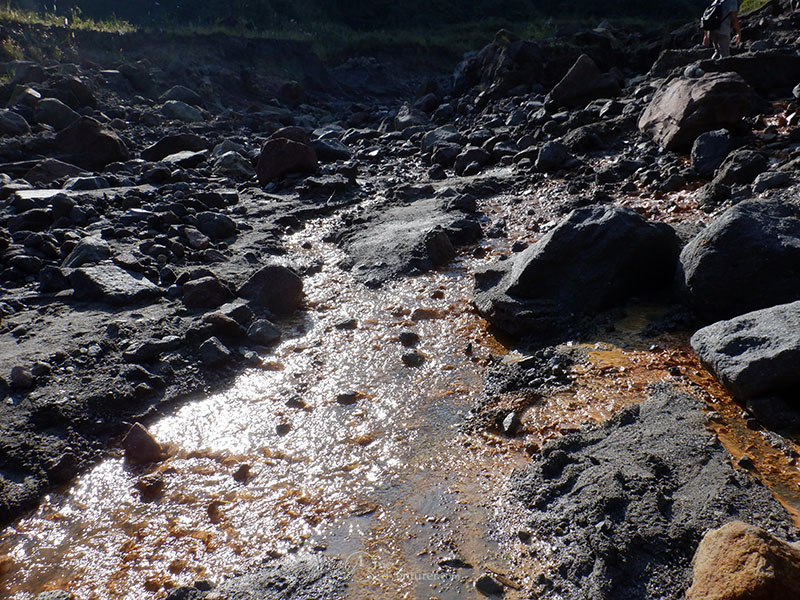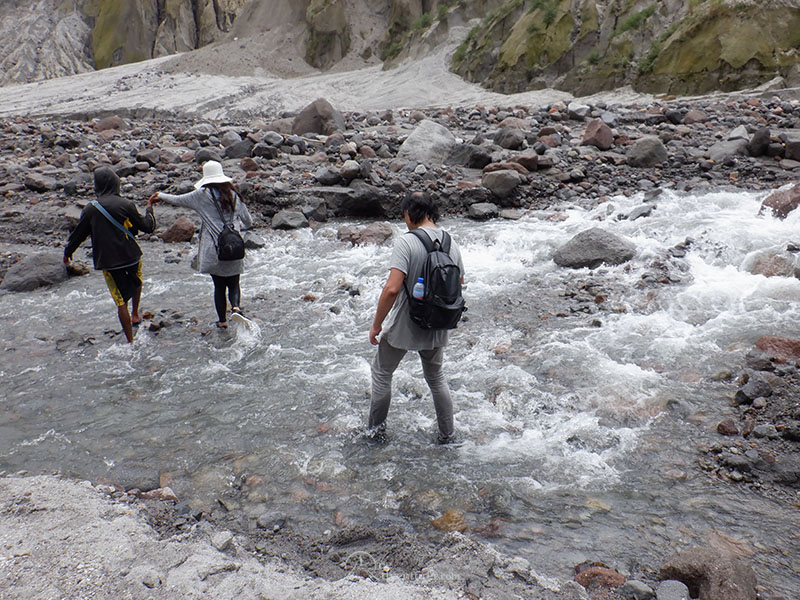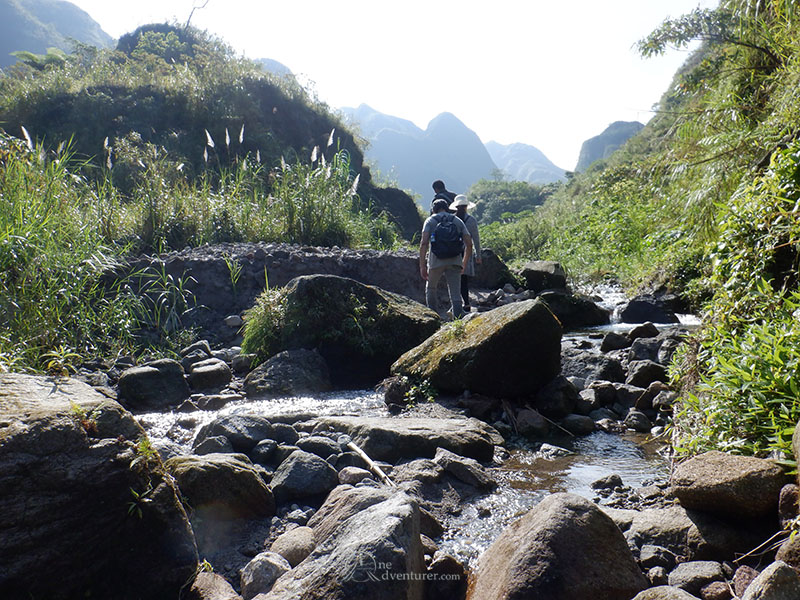 ---
Your Mt. Pinatubo hike
When the 4×4 stops and parks for a second time, you know you're there (link to map). Time to stretch a bit, grab your gear, and prepare!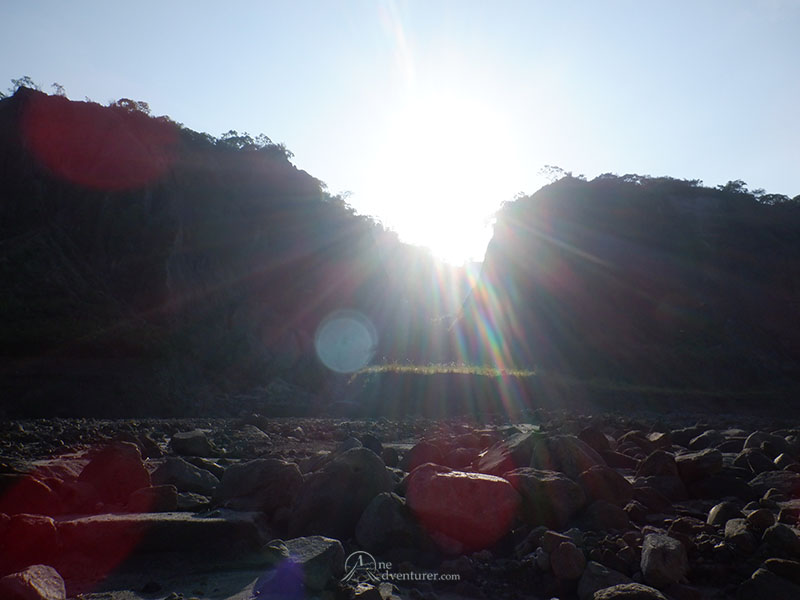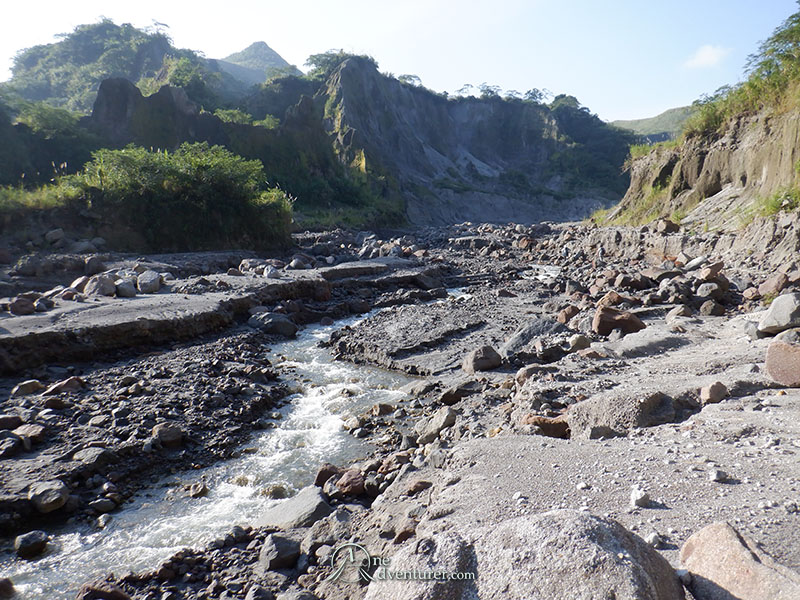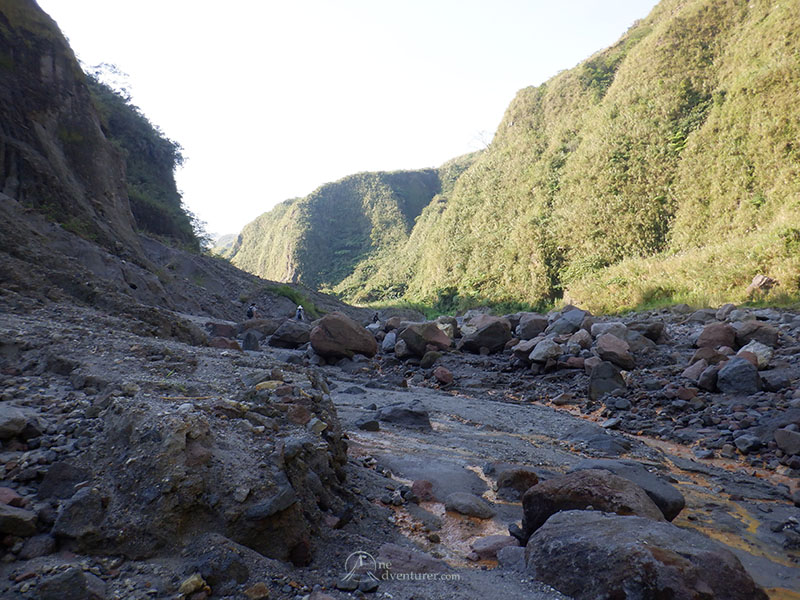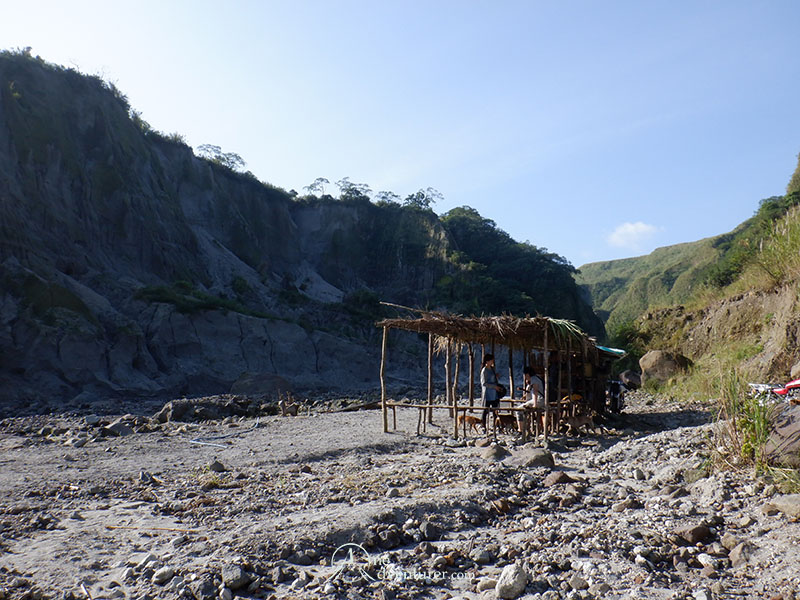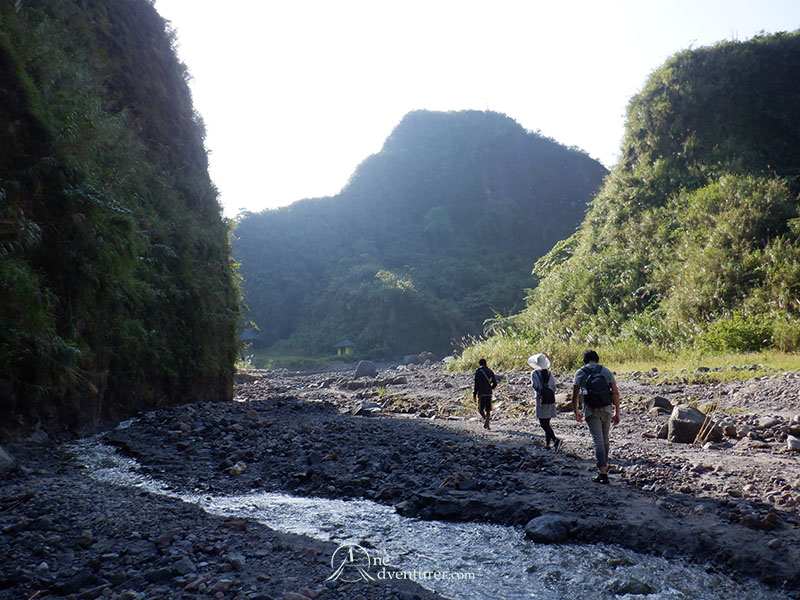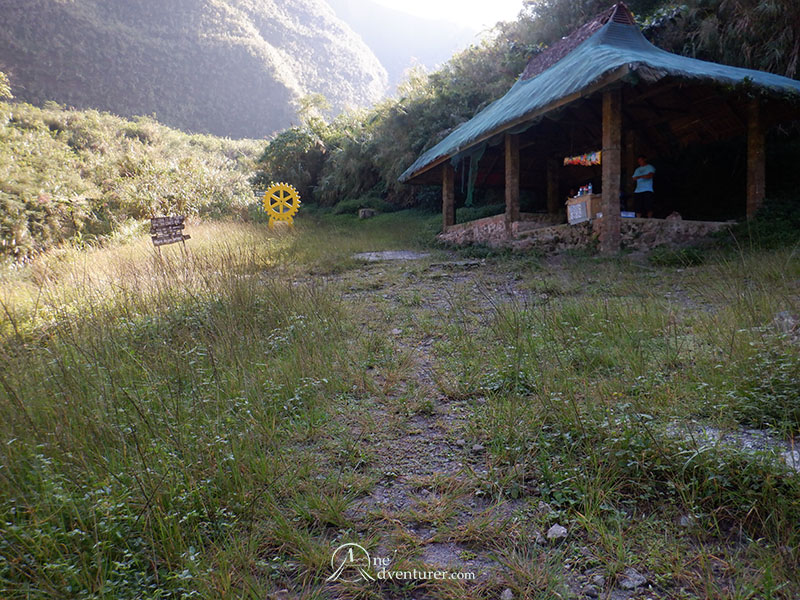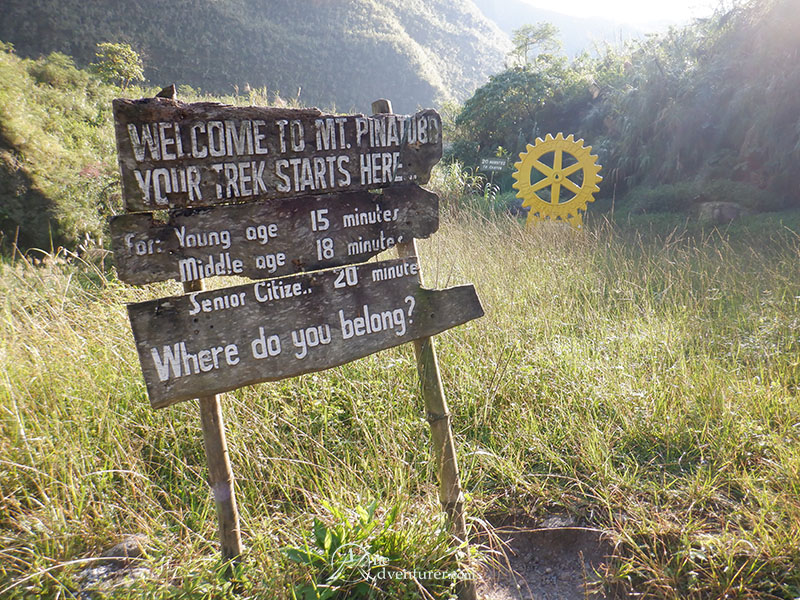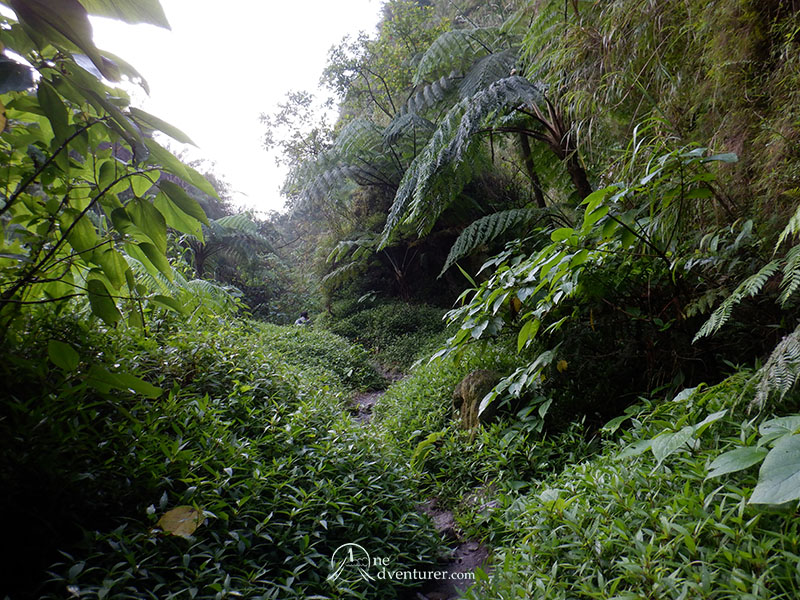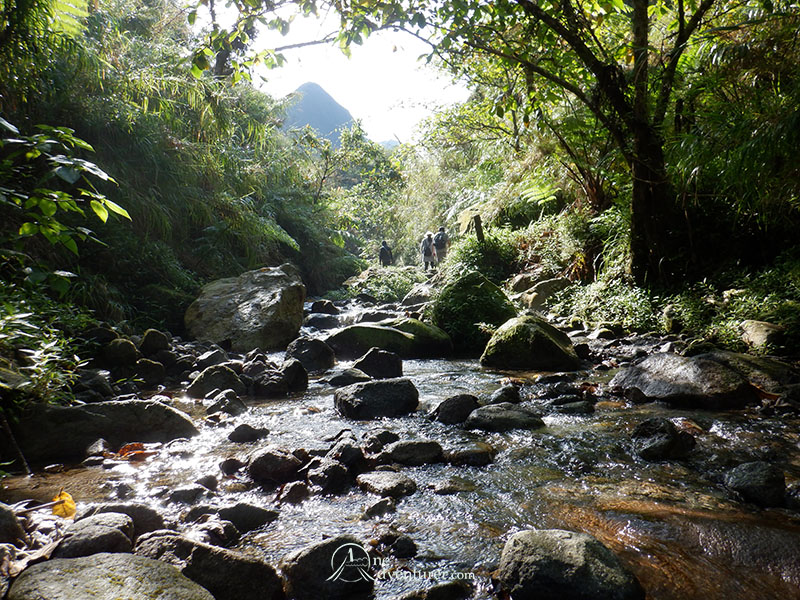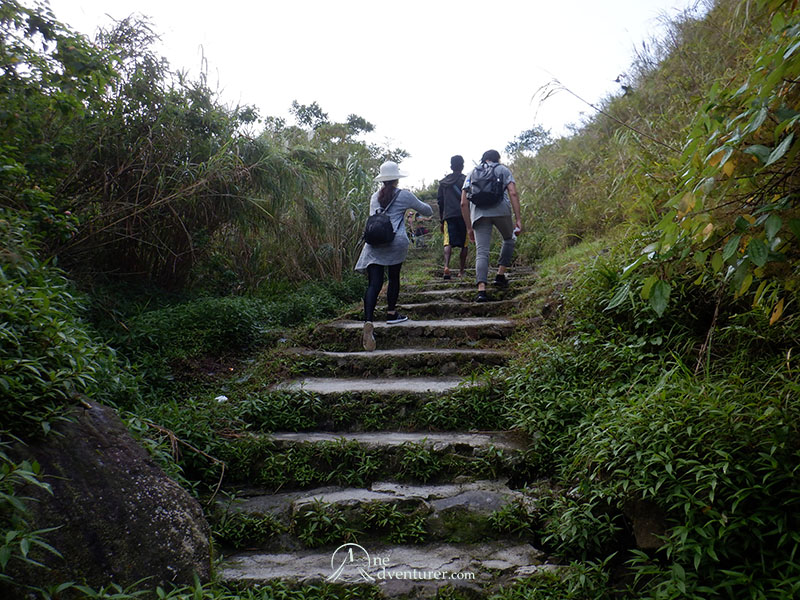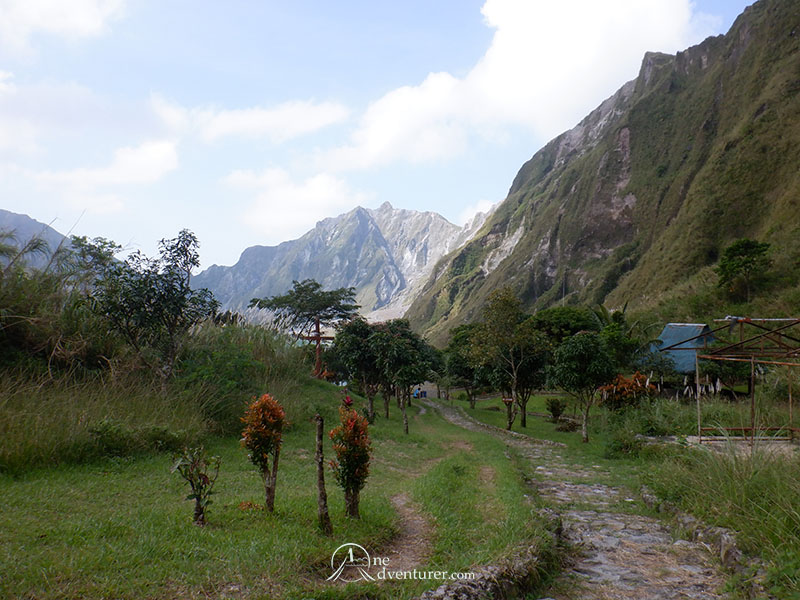 ---
Welcome to the Crater Lake!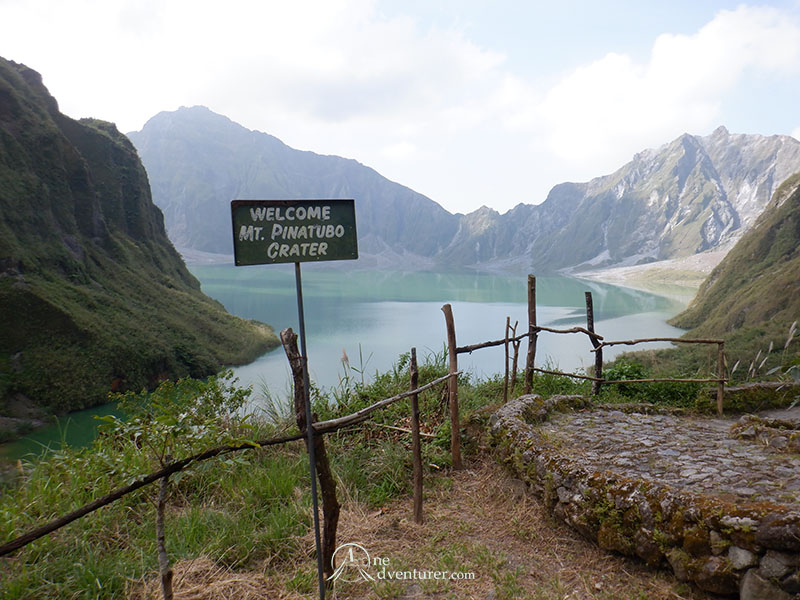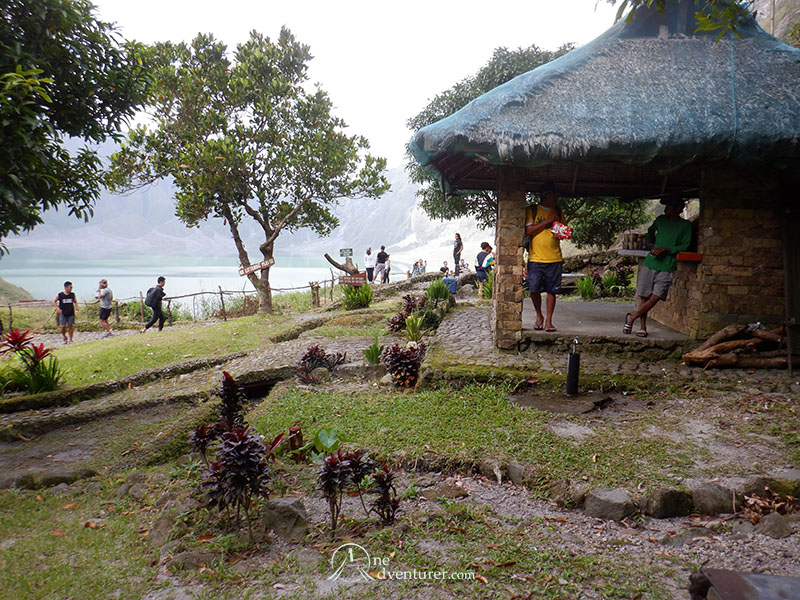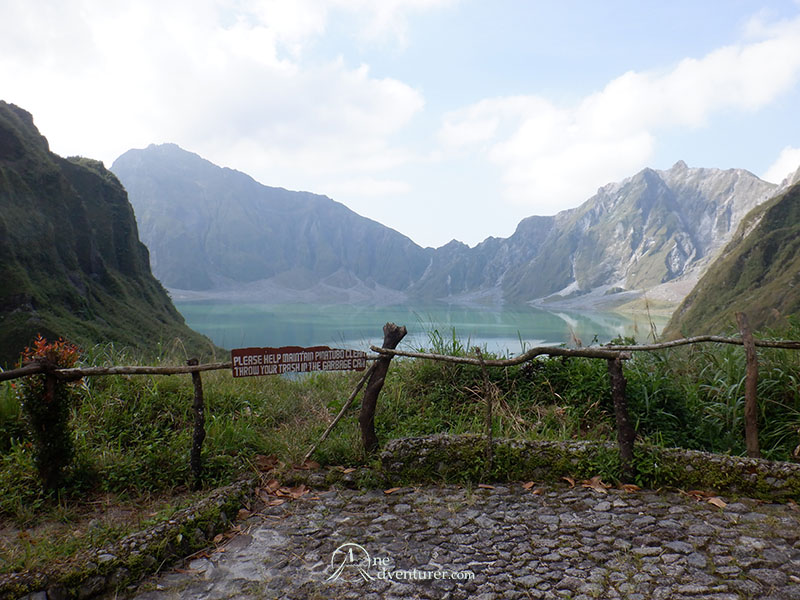 Trivia: We heard from one of the guides that the current depth of the lake is unknown. The device they used to measure it went down at least 1,000 meters, but couldn't sink further as the water pressure was getting too strong. That was just from the side of the lake, by the way and they allegedly haven't tried measuring from the center yet. We can only guess how deep the lake really is. It did, after all, spew enough volcanic ash to cover a huge part of Luzon back in 1991.
---
Heading back…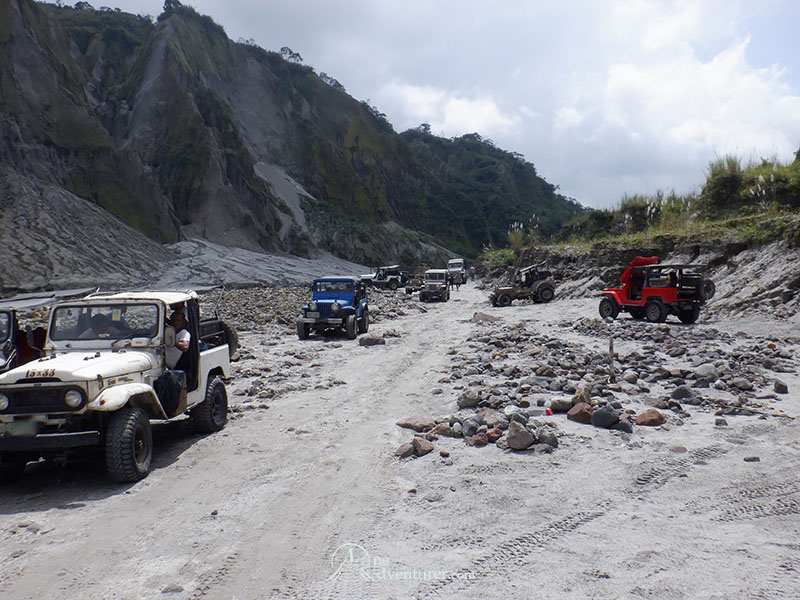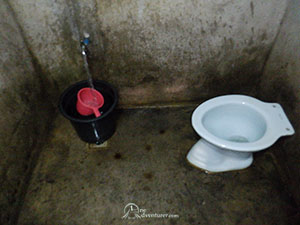 There are toilets and showers near the tourism office. Don't expect anything fancy! The most you'll get is a toilet, a bucket, and a pail. Still, it should be enough to wash away the dirt and sweat and make your ride home a bit more comfortable.
It's one thing to look at pictures, it's another to experience it yourself. Are you planning a quick Mt. Pinatubo hike with your friends and family? Do you have any questions or comments? Tell us in the comments section below!