Magic talismans and good luck charms have been part of human culture since time immemorial. In Japan there are omamori charms, nazar boncuğu in Turkey and Greece, and anting-anting in the Philippines. In Thailand, Buddhist monks pray to amulets to give wearers different kinds of blessings.
Personally, if I'm going to travel abroad, I'd want something other than those crappy souvenir shirts that I'm never going to wear. I'd either buy something I can use like the phin coffee filter I got in Vietnam, or I'd get a trinket or piece of jewelry. When I found out that amulets are an important part of Thai culture, I decided to get one for myself!
Here's how you can have an amulet as a souvenir from the Amulet Market, and how you can own some REAL "blessed by monks" Thai amulets.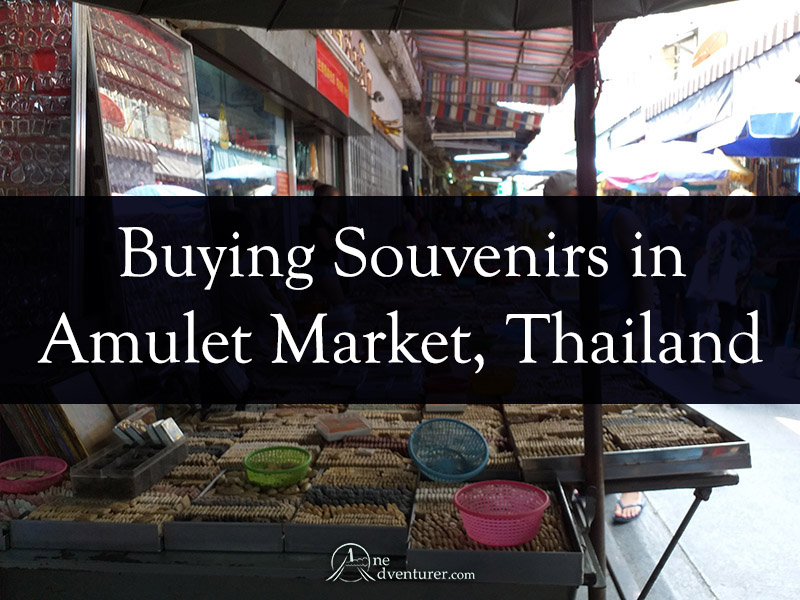 Initially, I wanted to get one at the Amulet Market near Mahachulalongkornrajavidyalaya University. Since we were going to the Grand Palace anyway, I might as well just walk there and get an amulet. Fortunately, when we were at a paid tour at the Floating Market, our guide mentioned that just about all amulets in the Amulet Market are fakes.
He said that if you want to obtain a real Thai Buddhist amulet, you'll need to get one from inside a temple. He recommended Wat Pho (Temple of the Reclining Buddha), and Wat Phra Kaew (Temple of the Emerald Buddha) in the Grand Palace.
---
Trivia: Thais prefer you say "rent" instead of "buy" or "sell" when it comes to transactions regarding Buddhist amulets.
---
---
So what's in the Amulet Market?
If you want to shop for little imitation amulets as souvenirs, the Amulet Market has an amazing array. While it's near impossible to find real "blessed by monks" amulets there, the imitations still make for some nice pieces of jewelry. They also only cost a few cents to a few dollars each, depending on the piece you want.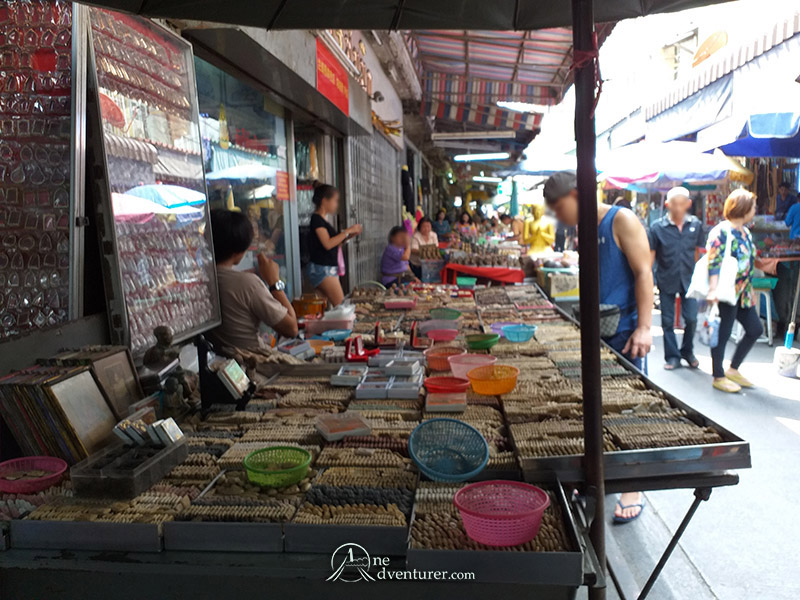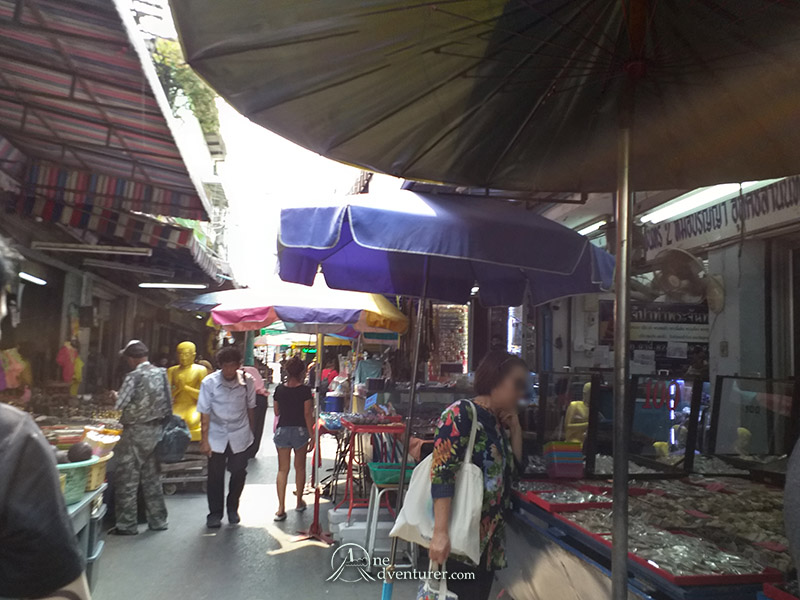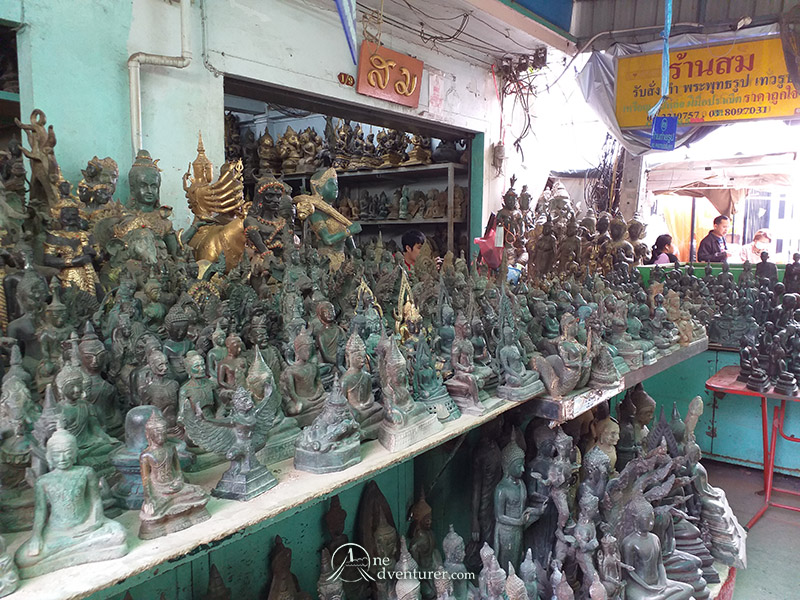 Aside from the amulets themselves, the stalls also have different kinds of cords, chains, clasps, beads, amulet casings, and more. If you've ever considered making your own custom jewelry, you can find a lot of great accessories there.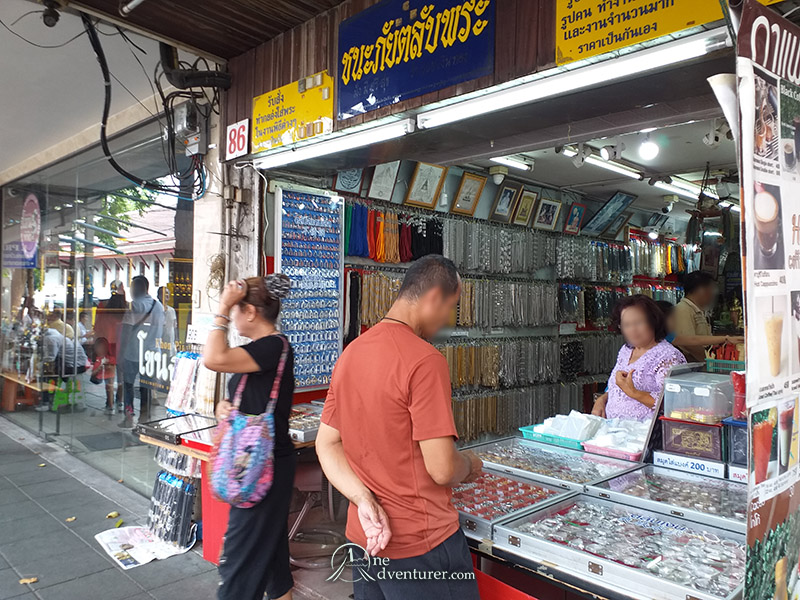 If you head on a little further north, there are some shops for antique amulets nearby and they have certificates to prove it. Unlike the imitations that cost a few cents or a few dollars, the antique ones can cost hundreds or even thousands of dollars each. Of course, even though these may be "certified", I'd suggest that you be very careful. Those antiques seem like they're for serious collectors only, and there's a high risk of getting scammed.
---
Where I got my Amulet: Wat Pho (Temple of the Reclining Buddha)
If you want a legitimate amulet that's been blessed by monks, it's best to get yours from inside an actual temple rather than from some stall or street vendor. On our last day at Bangkok, we visited Wat Pho first and I was able to find an amulet that I liked there. I heard there should have been amulets inside Wat Phra Kaew in the Grand Palace, but we couldn't find them.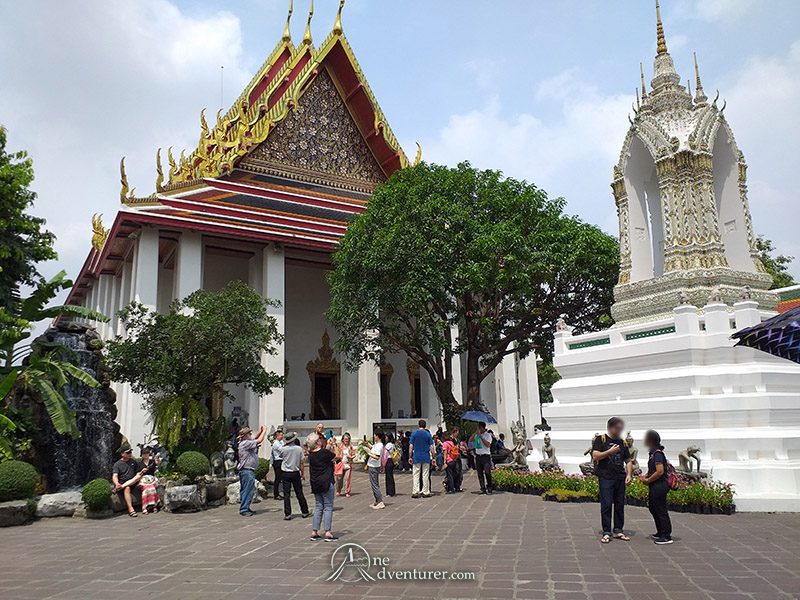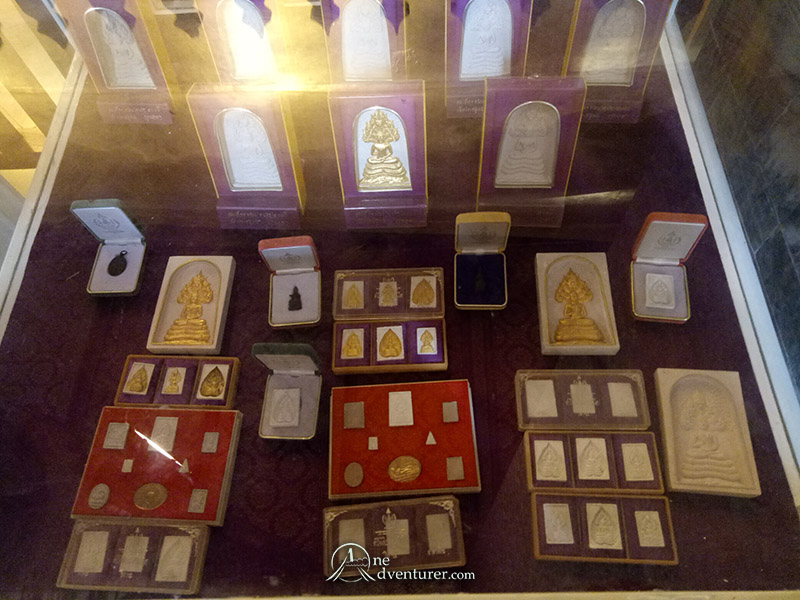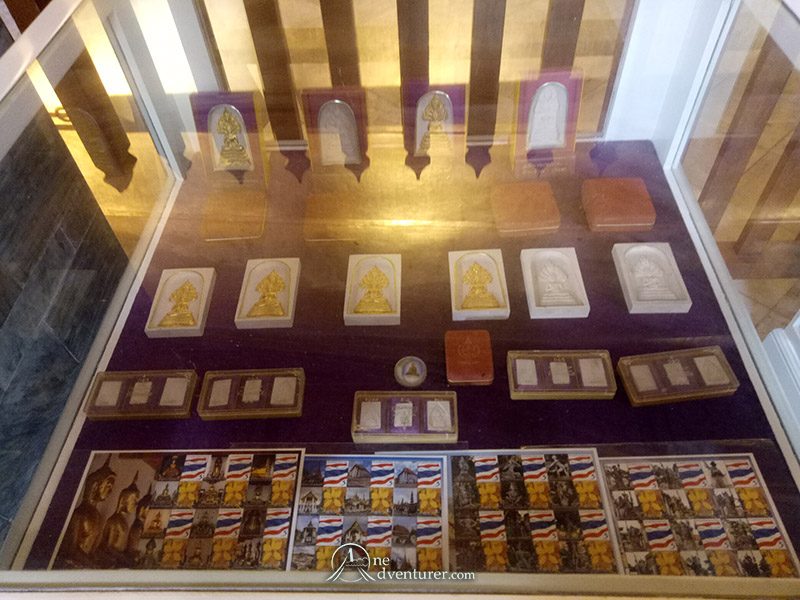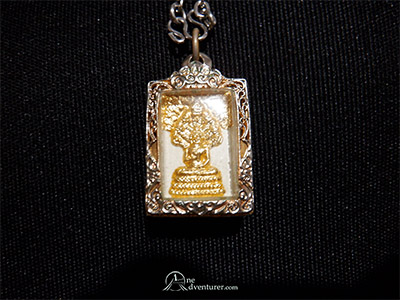 In any case, here's what my amulet looks like as I wrote this article. The gold-plated casing is slightly tarnished after months of wearing it under my shirt and having it in direct contact with my slightly corrosive sweat. I still treasure it though, and I agree with what people said about amulets. They're not jewelry you show off. They're supposed to be a reminder to uphold good values (such as being kind to others, etc.).
---
Trivia #2: There are many rules and traditions you need to follow when owning an amulet, like needing to say a chant or prayer before wearing or taking it off, wear and store your amulet above the waist, etc.
---
One final note:
As a self-improvement and personal finance writer, I believe in hard work over "luck". For example, eating healthier food and exercising regularly gives you good health, and controlling your spending and learning how to save and invest brings financial stability. It's the law of karma or karmaphala, the "fruit of action", in a way. Do bad deeds and bad habits (e.g. alcoholism, illegal drug use, crime) and you reap bad results. Do good deeds and good habits and you reap good results instead.
Let the amulet you wear be a constant reminder to make positive changes.
In any case, if you're visiting Bangkok and you want to buy some nice souvenirs for your friends at home, give the Amulet Market a shot. A lot of the imitations are super cheap so you might want to bring a few of them home for your friends and family who are interested. Just don't tell them that they're magical!
Again, if you want an actual amulet blessed by monks, go and find them at the nearby Buddhist temples!
I hope you enjoyed reading this travel article! Follow us on Instagram @OneAdventurerBlog for more!